We asked indie author and publisher Nelson Suit to answer a question we often see from our authors. Nelson is editor of the e-journal Inkspokes.com, which showcases authors, illustrators, and other creatives working in the world of independent children's publishing.
Q.: How do I choose a release date for my novel? Setting dates often increases stress for me, and I am afraid I'll miss my own deadlines. Any tips?
A.: Since you are choosing the release date for your novel, I'll assume you've decided to independently publish your book. Congratulations, by the way, for not only taking on the task of writing but also the challenge of publishing.
For us as indie publishers, choosing a book launch date is a really exciting part of the publishing process. It's the first bit of planning for the coming-out party for your book!
It's important to understand though that you've now taken on two roles. Even as your novel writing comes to an end, thinking about the release date (your ever-exciting book launch) means your publishing role has now come to the fore.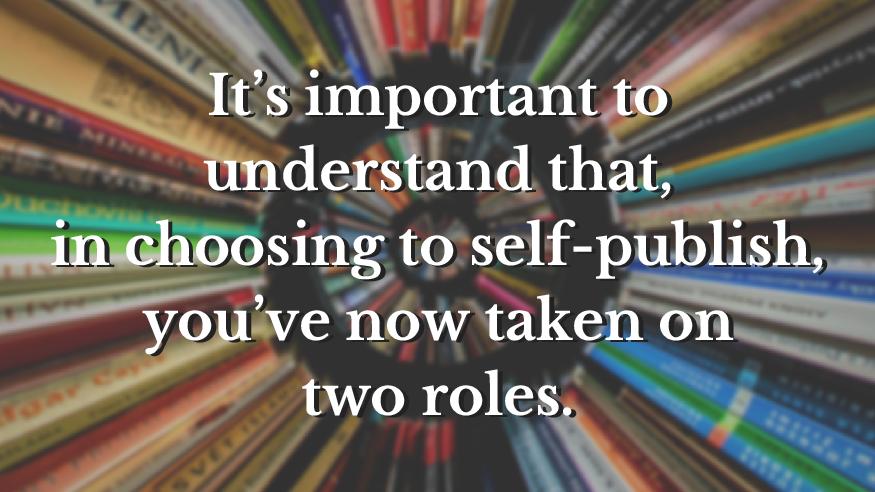 There are a couple things that might be said about setting book launch dates. First, when setting such a date, it makes sense to think like a traditional publisher. But, second, as an indie, you should also not be afraid to think like yourself.
Here's what I mean. There are many resources both online and otherwise on setting a timeline for a book launch that looks at what large publishers do. One of the first considerations might be whether you want to have your book launch tied in to a particular window or season within the retail calendar.
For example, a lot of books are sold in November and December during the year-end holidays. So a book might have to be released by Halloween so that there is buzz leading into this busy buying season. Or some books might tie in to summer beach reading, or a self-help book might tie in to January sales as readers attend to their New Year resolutions. Consulting editor Alan Rinzler has a terrific post on his blog about seasonal tie-ins for book launches.
Another important consideration traditional publishers look at is really just time—how much time do you need to have your novel ready for launch? And this timeline encompasses more than just having a book printed.
If you wanted to do all the recommended items (as a publisher might), you might have a timeline that might run eight to twelve months from the time you substantially finish your manuscript. Why such a long lead time? There's a long list of tasks to consider, but to name a few:
Beta reading
Book cover design
Illustrations (if you will have any)
Book design and layout
Proofreading
Connecting with your super-fans who may be able to spread the word about your new book
Preparing marketing materials (including your back-cover blurb)
Developing and executing a social media plan for the release
Identifying early reviewers and people who might endorse your book with a quote
Contacting local media sources to publicize your book release
The list goes on, and Joel Friedlander has a helpful checklist to look through as you think about how much time you will actually need.
It is, of course, easy to be overwhelmed as you look at the checklist, but don't be. That's where my second thought on the topic comes in.
This is your book. You are also the publisher, and so, while you consider all the things you might do, you decide how much time you need and which tasks you will do without. You can add in creative alternatives to what others have done that work better with your temperament. You decide what tie-ins you would like based on what you know about your book and your own schedule. The good thing about being indie is that you can be you as you go about this process.
Truth to tell, we've done what many indie authors and publishers do, which is to hurry the process and skip more book launch tasks than we should—which, of course, we end up regretting. Books, like babies, are only born once (well, at least first edition books!), and you realize later what a unique opportunity a book launch really is to generate exposure for your new creation.
Tailor the timeline to what is comfortable for you. Make it your own. Make it fun. Create special days in it for silliness and time off.
That in turn might help with the stress. It's not an easy process. Both writing and publishing take dedication and a lot of time, but you can also make it your own.
In addition to editing Inkspokes.com, Nelson manages Inkspokes Media, an independent publisher, and is on the board of directors of the Independent Publishers of New England. Nelson Suit has written his own middle grade children's book series and has spent many days and nights thinking about books, book making, and publishing. He loves handmade books and is ever curious about what other indie authors and publishers are doing (because they are mostly fun, creative, and more often than not, crazy passionate about what they do).
You can connect with Nelson Suit on Facebook and Twitter (@inkspokes).