Bradley West is an American expatriate who has worked and lived in Asia since 1983. His website, www.bradleywest.net, hosts the True Lies blog, which showcases conspiracies and mysteries featured in his fiction, plus deleted scenes, and book reviews. He also has an author webpage on Facebook at Facebook Bradley West.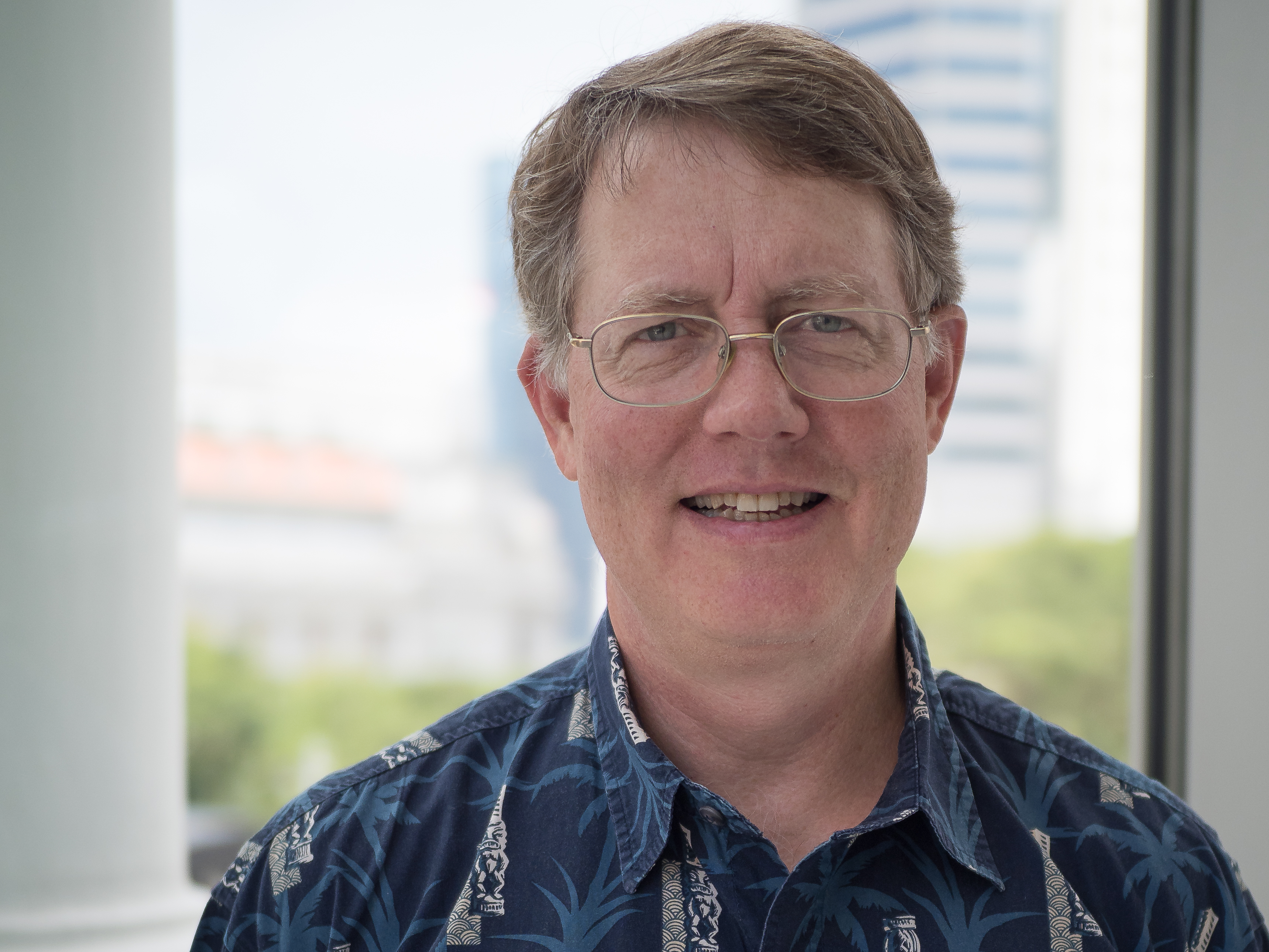 West is the author of Sea of Lies (2016) and Pack of Lies, which comes out on October 11th (though you can pre-order now). The culmination of the Lies trilogy, End of Lies, is scheduled for release at the end of 2018.
He lives in Singapore, where he writes, exercises, and drinks red wine on a daily basis. 

Your book series centers around a real event: the disappearance of Malaysia Airways flight 370. How did this event inspire you to write this series?
Remember the scene in The Godfather when Michael Corleone was hiding in Sicily and saw Apolonia, the village beauty, for the first time? One of Michael's bodyguards observes to his companion that the boss just got hit by the thunderbolt. That was what happened to me on March 8, 2014—the day MH370 disappeared. Three and a half years later, I'm two books deep into MH370, with many, many other conspiracies addressed as well. The tragic irony is that the actual plane hasn't been found in all that time. So now I'll still be able to use MH370 as a subplot of the third book in the Lies series.
What interests you about this genre of novels—conspiracy thrillers?
Shortly after I moved to Asia, I shared a flat with a newly single businessman, and a year later a regional newspaper named him as a senior CIA operative. "What was appearance versus reality?" became one of the core questions of my life.
In business, you're always trying to infer or deduce the truth from imperfect information. Over the years, I collected stories about weird goings-on, mostly in Asia. Who knew that the secret war in Laos in the early 1970s saw the US drop more tonnage of bombs than in all of WWII in Europe? More recently, we have had regional prime ministers with unexplained billion-dollar bank balances, Osama bin Laden hid in plain sight for six years a kilometer away from the front gates of Pakistan's equivalent of West Point, and there's still what I would consider a multi-government-led cover up in respect of MH370's fatal descent. Since the 1980s, I'd had all these unanswered questions bottled up, so when I shifted to writing as a career the first order of business was to research them. If I found a novel suggested by the material, then that would be the natural next step.
Talk us through the process from conceptualization through to edits.
I'm new to writing novels, and as a result my process is also in flux. I started Sea of Lies with a twenty-eight page book outline. That took at least two months after I'd spent three or four months researching the real-world conspiracies featured in the True Lies blog. Outlining proved to be an enormous time-sink, but I'd always outlined before writing a business report, so that's how I approached the first novel.
Soon enough, I realized that Steve King was right: the characters begin to take on lives of their own. Somewhere early on, maybe chapter four or five, Bob Nolan and his cohorts weren't sticking with the script. What I'd thought they were supposed to do no longer rang true. Characters that were supposed to end up allied to Nolan ended up enemies, and vice versa. Eventually I threw away the outline and moved to a chapter-by-chapter, modified "panster" approach. The majority of Sea of Lies and all of Pack of Lies ended up written on a Lego-block basis.
I have a quote from a thriller writer written on a sticky on the bulletin board next to my desk. It reads, "Determine what is the worst thing that can befall your protagonist, and then make it happen." Words to write by!
Pack of Lies was written faster with less waste than Sea of Lies. I'm still using Lego blocks, but abandoned large-scale outlining for an accretive process called the Snowflake method that places more emphasis on characters and slightly less on story.
Bob Nolan is far from the typical action hero. What prompted you to create someone like him?
I created Nolan to be a pure anti-action hero. Modern bookshelves are full of Jason Bournes, Jack Reachers, John Rains and other hyper-capable secret agents. I wanted to write about a younger analog of George Smiley with maybe a little Walter Mitty thrown in. Ordinary readers can pick up my books and say, "That could be me in that impossible situation!" instead of, "I wonder how many years you have to study to achieve a 7th degree black belt in karate?"
Nolan also has a strong moral compass. He's not a goody-goody—in fact, he's a lawbreaker when it suits him—but he tries to do the right thing (at least in matters other than adultery). He shares my deep cynicism in respect of the competence of many arms of the US intelligence community, but never gives up. Being a physically weak man, his survival in these harrowing circumstances is due to a combination of high intelligence and strong support from people who are more adept in martial matters.
As time progresses, Nolan grows in self-confidence and competence. By the time we get to the end of Pack of Lies, Nolan is out of his shell and no longer the introvert we met in Sea of Lies. Nevertheless, you won't see Bob fighting anyone hand-to-hand or taking sniper shots from a mile away in End of Lies.
What can we expect from Pack of Lies, out on October 11th?
Pack of Lies starts off just weeks after Sea of Lies concluded with a happy ending. The first few chapters take everything good away from Nolan. In short order the action shifts from Singapore to Pakistan before winding up in Sri Lanka. Four threads interweave, led by MH370 and then a corrupt Malaysia prime minister, Iran's quest for nuclear weapons, and Osama bin Laden's lost years.
You've also got a third book in the trilogy scheduled, End of Lies. How about a sneak preview?
I've got an entire magazine holder full of plastic folders with typed up scenes, handwritten pages for plot lines and ideas scribbled on beer mats. It's still very much up in the air. We know that Bob Nolan will remain the focus, the action shifts largely to the US, and in addition to finally tying up MH370 we're going to address the recent history of the Deep State in the US, going back to the 1960s and the Secret Team, and then the more recent incarnations. Nolan's children are back in the picture, as are his nemeses Chumakov from Russia and Yu Kaili from China. I think you'll like it, but I won't know how it ends until April next year.
Any closing advice for fellow novelists?
My best advice is to write about topics you feel passionate about, and then try hard to discover a readership with similar tastes. As is always the case with building a brand, most of the work is done by word of mouth, which always takes time. You need to be in this for the long haul and resist the temptation to buy into the "instant success" hype.